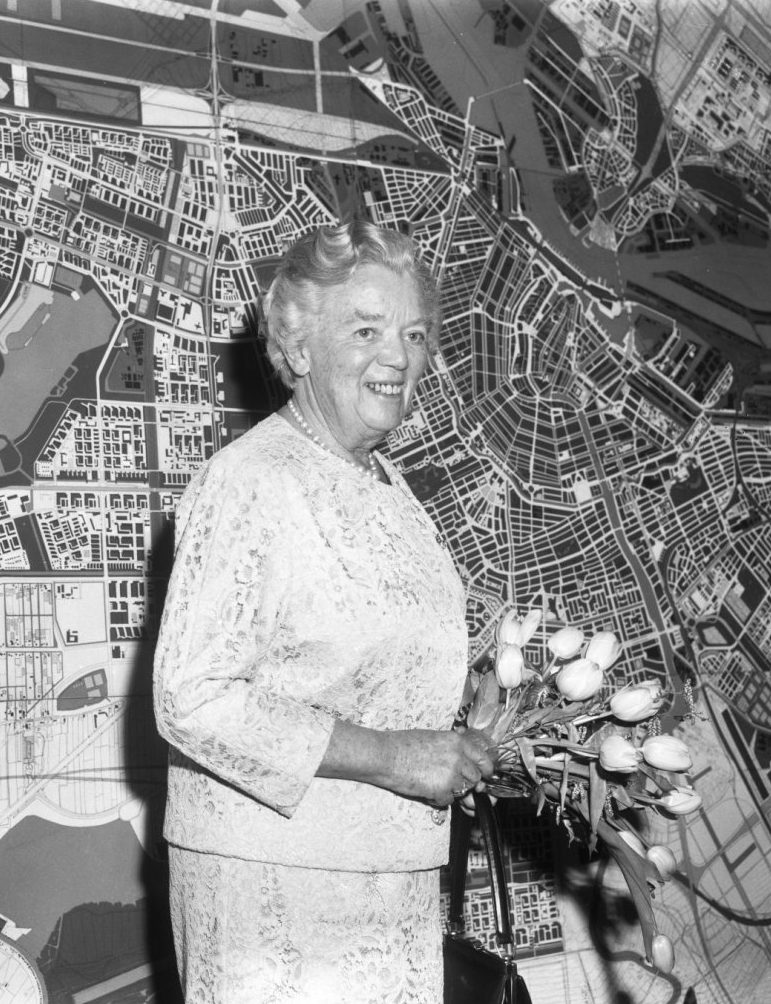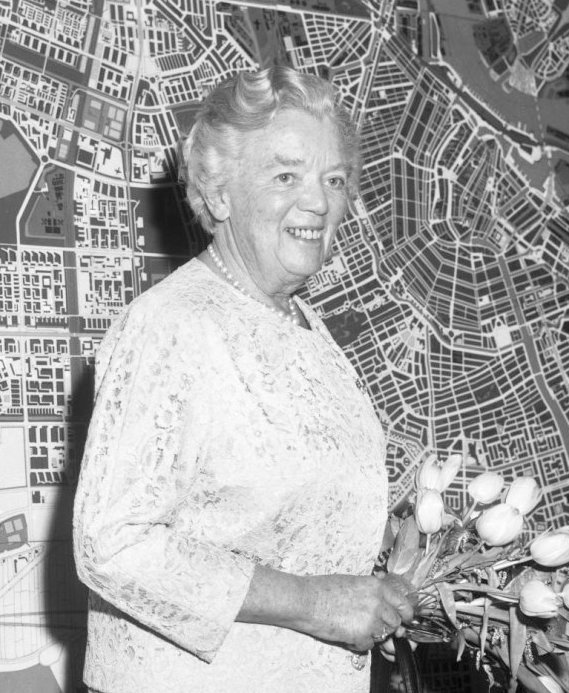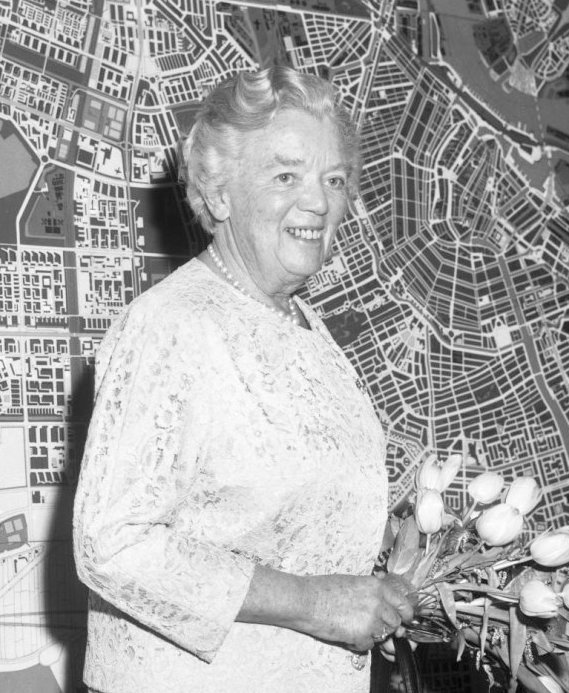 Urban planning, social housing, and three women
New sculpture for urban planner Jakoba Helena Mulder presented in Amsterdam
Jakoba Helena Mulder (1900 ̶ 1988) was Amsterdam's first female urban planner and architect and best known for her city parks and playground designs. She was head of the urban planning and development department of Amsterdam (figure 1). Jakoba Mulder was included in the MoMoWo ̶ Itinerary (2016) with the Beatrixpark which she designed in 1938 in the south area of Amsterdam as a job creation project for unemployed and a children's playground with pond which she designed in 1960 in this park.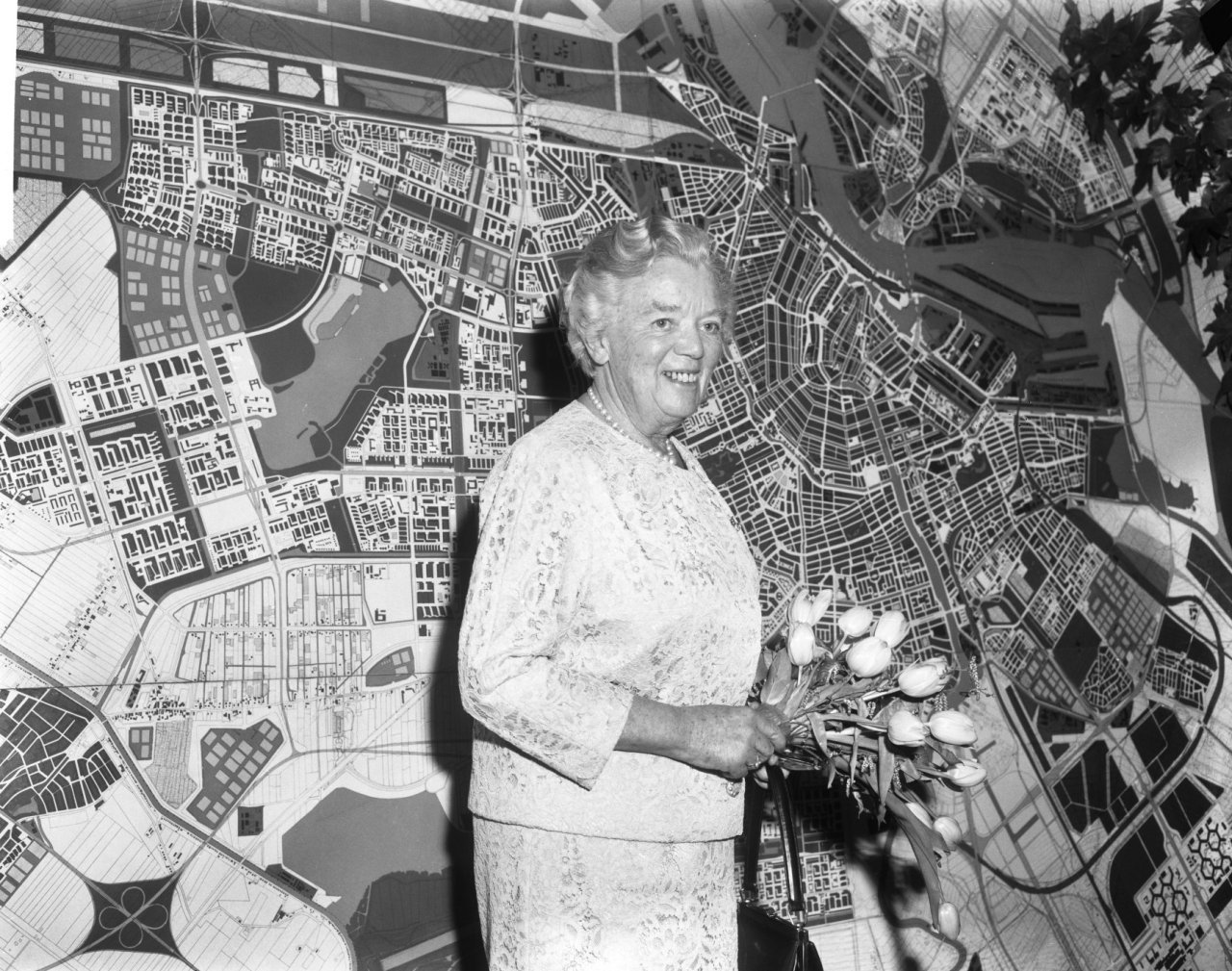 Fig. 1 The farewell ceremony of Jakoba Mulder as head of the urban planning and development department in Amsterdam, 24 January 1964. Photography Joop van Bilsen, coll. Anefo, National Archives, the Netherlands.
On 12 October 2018, a new sculpture to commemorate Jakoba Mulder's work and life was presented in the same Beatrixpark she designed 80 years ago. The artist-duo Liet Heringa and Maarten van Kalsbeek, who collaborate as Heringa/Van Kalsbeek, designed the sculpture. Its title is Future Past Glory. The artwork was an initiative of residents from the neighborhood and the area city council. It is a silver-metal sculpture with an asymmetrical form that appears to emerge from a variety of a great many small parts. Its large size makes it hard to ignore when walking or cycling through the park (figures 2 and 3).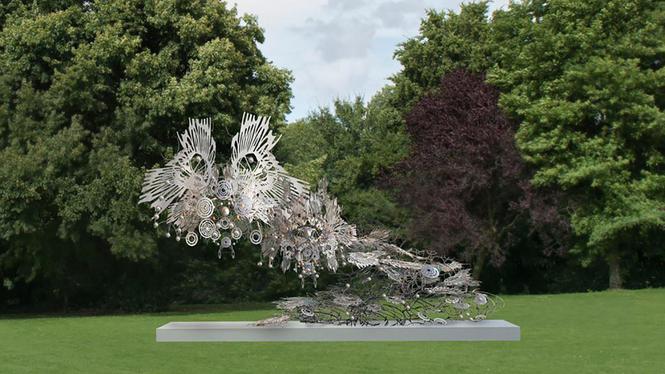 2 Artist impression of sculpture Future Past Glory to commemorate Ir. Jakoba Mulder by Heringa/Van Kalsbeek. ©Liet Heringa. Photograph web.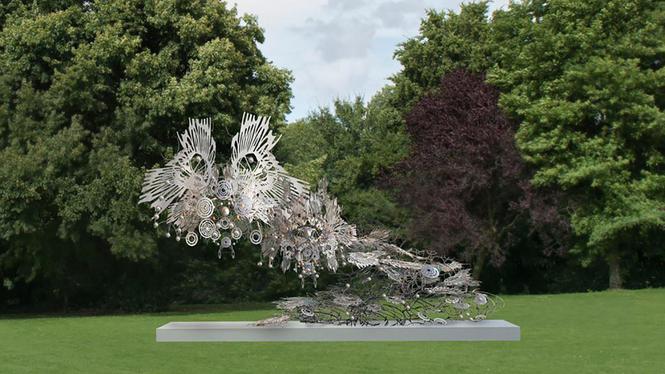 3 Presentation of the sculpture Future Past Glory commemorating the work of Ir. Jakoba Mulder as urban planner of Amsterdam, 12 October 2018. Photograph Marjan Groot.
This is not the first sculpture to commemorate this remarkable woman. In 1997 designer Gijs Bakker designed a memorial for her at Ir. Jakoba Mulder square close to the eastern area of the city. This memorial is still in situ as well (figure 4). The style of this monument is rather abstract.
4 Gijs Bakker, Monument for Ir. Jakoba Mulder, 1997. Photograph Marjan Groot.
The monument is a thin metal column with punched maple leafs that stands on a granito disc; the maple leafs shine through the column when it is lit from inside out. The square where the monument is located has been named after Jakoba in 1990 when the area was thoroughly renovated for urban renewal. The monument first stood in the middle of the square but was moved to one of the sides later on. The pavement around the square bears the following text:
JAKOBA MULDER. DROOMBEELD. VISIE. WERK. INSPANNING. VERWACHTING. WORDING. [Ir. Jakoba Mulder. Dream Image. Vision. Work. Effort. Expectation. Becoming]
Two other street names near the Ir. Jakoba Mulder square remind us of two more women who cared for the urban environment between the late nineteenth and mid-twentieth century: Louise Went and Johanna Elisabeth ter Meulen. Johanna ter Meulen (1867 ̶ 1937; figure 5 left) was the first female overseer for social housing projects in the Netherlands; she is also known as Octavia, referencing Octavia Hill in London. Johanna stayed in London in 1893 to learn about Hill's efforts for improvement of the living conditions of the poor via social housing. Back in Amsterdam, Ter Meulen founded a housing corporation in 1894: the Woningbouwmaatschappij Oud-Amsterdam. She used money from her father to renovate worn-out houses of the poor and to build new ones. She was both director and overseer of the housing corporation and involved with many more social institutions besides this corporation. In 1920 she wrote a book about her work as supervisor for social housing. A plaque in the centre of Amsterdam commemorates her work for public housing.
5 Johanna ter Meulen in 1903 (left) and Louise Went (right). Photographs Web.
Another street near Ir. Jakoba Mulderplein bears the name of Louise Went (1865 ̶ 1951; figure 5 right). Louise Went worked as overseer of social housing projects and later director of a building company, and was involved with several other organizations for public housing and architecture as well. She too was inspired by Octavia Hill and visited Octavia in London in 1896 to personally witness her work.
References
Paul Arnoldussen, 'Een ingenieur, dus geen Kootje of mejuffrouw. Jakoba Muldeer op het Ir. Jakoba Mulderplein van Gijs Bakker', Parool series  Standbeelden 19/34, posted 21 June 2010, http://www.paularnoldussen.nl/standbeelden/19-gijsbakker.html
resources.huygens.knaw.nl/, accessed 18 October 2018.